History and Tradition: The Material Culture of Freemasonry
For over three hundred years the lessons of Freemasonry have inspired elaborate rituals and a complex symbolic language, giving rise to a vibrant industry that once produced an array of instructional artworks and richly decorated ceremonial regalia. Art demands an audience, but some Masonic art is arguably private and thus hidden from the eyes of the uninitiated. From the beginning, Masons relished in publicly displaying its mysterious symbols. This dual nature– public yet private– has allowed Masons to employ an exclusive language of their own, and to display a tantalizing sense of arcane mystery. Freemasonry has always played both sides of the public and private in order, perhaps, to capitalize on its claims of an antiquated wisdom, and to foster a collective sense of culture as a unique method of expression and instruction.
Masonic material culture remains a compelling attraction for enthusiastic audiences. These objects are often the first contact many potential members encounter with the organization, and their antiquated style seems to evoke a mythical golden age and inspire a visceral intrigue. Furthermore, a study of Freemasonry's material culture will not only lead a Mason to an intelligent assessment of the fraternity, but also their own role within it. The membership, young and old, may participate in the process by learning to think historically, thus increasing their knowledge and pride in their Masonic identity, and of their respective lodges.
This presentation, which is based upon an essay in the forthcoming anthology, The Art and Science of Initiation, edited by Jedediah French and Angel Millar, provides an historical overview of Masonic decorative arts and their essential role within the research of Freemasonry, as well as fraternalism in general.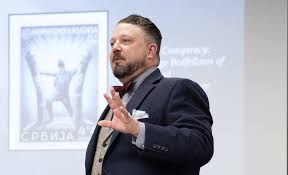 Adam Kendall is the editor of The Plumbline, the quarterly bulletin of the Scottish Rite Research Society; a committee editor for their annual transactions, Heredom; and a member of their board of directors. A past master of San Francisco's Phoenix Lodge No. 144 and the Northern California Research Lodge, Adam is also a full member of the premier lodge of research, Quatuor Coronati, in London, England, serving on the lodge's editorial committee for their annual journal, Ars Quatuor Coronatorum, and also as the Regional Secretary for the Quatuor Coronati Correspondence Circle of North America. He is a past president of the Masonic Library & Museum Association; and the former collections manager and curator of exhibits for the Henry W. Coil Library and Museum at the Grand Lodge of F. & A.M. of California.
For over a decade, he has been a guest speaker at international and North American Masonic events and academic symposia– most notably the World Conference on Freemasonry & Fraternalism at the Bibliothèque nationale de France; the British Association for American Studies (BAAS) at Exeter University, England; the Quatuor Coronati Conference at the George Washington Masonic National Memorial; and the International Conference on the History of Freemasonry (ICHF) at Edinburgh, Scotland.
Brother Kendall has published several essays and reviews in notable publications such as the European Journal of American Culture; the Journal for Research into Freemasonry and Fraternalism; Heredom; and Ahiman: A Review of Masonic Culture and Tradition. A new essay concerning Masonic material culture appears in the anthology, The Art and Science of Initiation, published by Lewis Masonic, Ltd. He has appeared in several documentaries, as well as contributing screenwriting and historical consultancy.